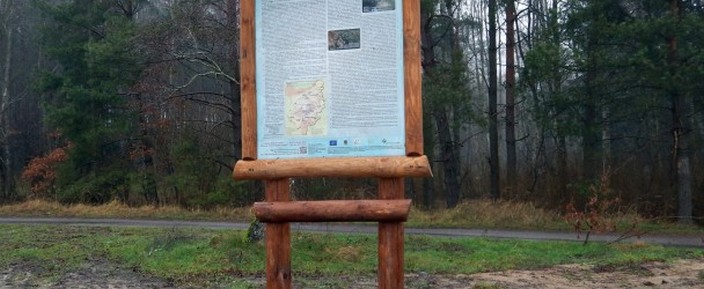 Invitation to participate in nature and watchdog workshops "COMPREHENSIVE PROTECTION OF RIVER HABITATS AS THE WAY TO IMPROVE LIVING CONDITIONS OF FISH"
16th-17th November 2018 in Zatom
The Regional Director for Environmental Protection in Szczecin and the Federation of Greens GAJA have the pleasure to invite you to participate in the nature and watchdog workshops entitled "Comprehensive protection of river habitats as the way to improve living conditions of fish".
The workshops are carried out within two independent projects:
LIFE13 NAT/PL/000009 LIFEDrawaPL "Active protection of water-crowfoots habitats and restoration of wildlife corridor in the River Drawa basin in Poland", LIFEDrawaPL co-financed by the European Union under the LIFE+ financial instrument and by the National Fund for Environmental Protection and Water Management in Warsaw and
"Strengthening the protection of wild salmon and sea trout spawning in the north-western Poland" financed by the Baltic Seqa Conservation Foundation.
The aim of the workshops is to strengthen social watchdog activities in the field of bi-environmental fish protection in the north-western Poland, as well as the promotion of valuable natural values and protective activities carried out in the River Drawa basin.
Information on the projects is available on websites:
http://drawalifeplus.rdos.szczecin.pl and www.gajanet.pl
Detailed information about the workshops is provided by:
Beata Gąsiorowska: phone: 91 43 05 222 or 733-600-838
Applications should be sent by e-mail to the following address:
life.drawa.szczecin@rdos.gov.pl until 8th November 2018.
The availability of seats is limited. The order of applications determines the participation in the workshops. The confirmation of participation will be sent to the qualified ones to the e-mail address provided in the application form.
Attachment 1 Workshops' Programme 16-17.11.2018
Attachment 2 Application Form