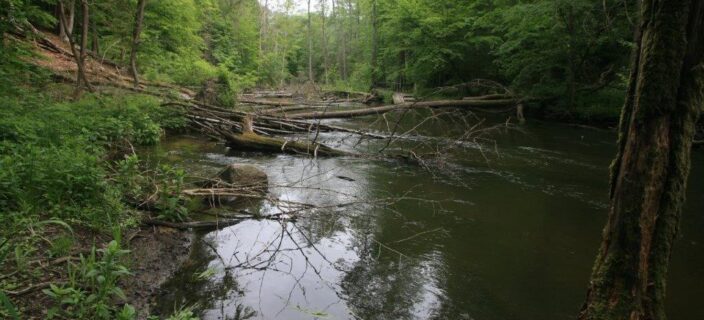 "What will you do when the rivers pass …1"
INVITATION
The Regional Director of Environmental Protection in Szczecin is pleased to invite You to participate in a two-day conference closing the LIFE13 NAT/PL/000009 project "Active protection of water-crowfoots habitats and restoration of eildlife corrodor in the River Drawa basin in Poland", LIFEDrawaPL co-financed by the European Union under the LIFE+ financial instrument and by the National Fund for Environmental Protection and Water Management in Warsaw, which will take place on 7-8 April, 2022 at the Palace in Mierzęcin.
The LIFEDrawaPL project has been so far the largest and most comprehensive undertaking in the field of biodiversity protection carried out by the Regional Directorate for Environmental Protection in Szczecin. Its implementation, in addition to improvement of the connectivity of the River Drawa and improvement of the condition of the habitat of water-crowfoots rivers (3260), contributed, among others, to promote knowledge and a new approach to the protection of river ecosystems, using the natural mechanisms of river functioning.
The aim of the conference is to present the direct results of the project and to evaluate the effects of activities so far, based on research conducted in 2020-2021.

We cordially invite to participate in the event.
Participation in the conference is free of charge. Detailed organizational information can be found in the application form.
For additional information, please contact:
– Ms Aneta Radecka, phone: 91 43 05 214, mobile: 733 606 245
– Ms Beata Gąsiorowska: phone: 91 43 05 222, mobile: 733 600 838.

Please send your applications by e-mail to the following e-mail address: life.drawa.szczecin@rdos.gov.pl by the deadline of 25th March, 2022.

Number of places is limited, and participation in the Conference will be determined by the order in which applications are sent.
Confirmation of participation in the Conference will be sent to qualified participants to the e-mail address provided in the application form.
The application form with the Conference programme is attached.